Job Opportunities
Draftsperson/Client Liaison/Production Assistant
Grand Home Solutions, Inc, a GC Design Build/Historic Renovation Company that just keeps growing & growing.
Do you want a Rewarding, Challenging, Fun, Positive, Fast Paced environment? Would you love to work in residential construction and home design? Does teaming up with clients to make their vision a reality by selection of unique materials, create new finishes for their dream kitchen, bath or entire home interest you? Then this may be the opportunity for you
https://ghs-stl.com/careers/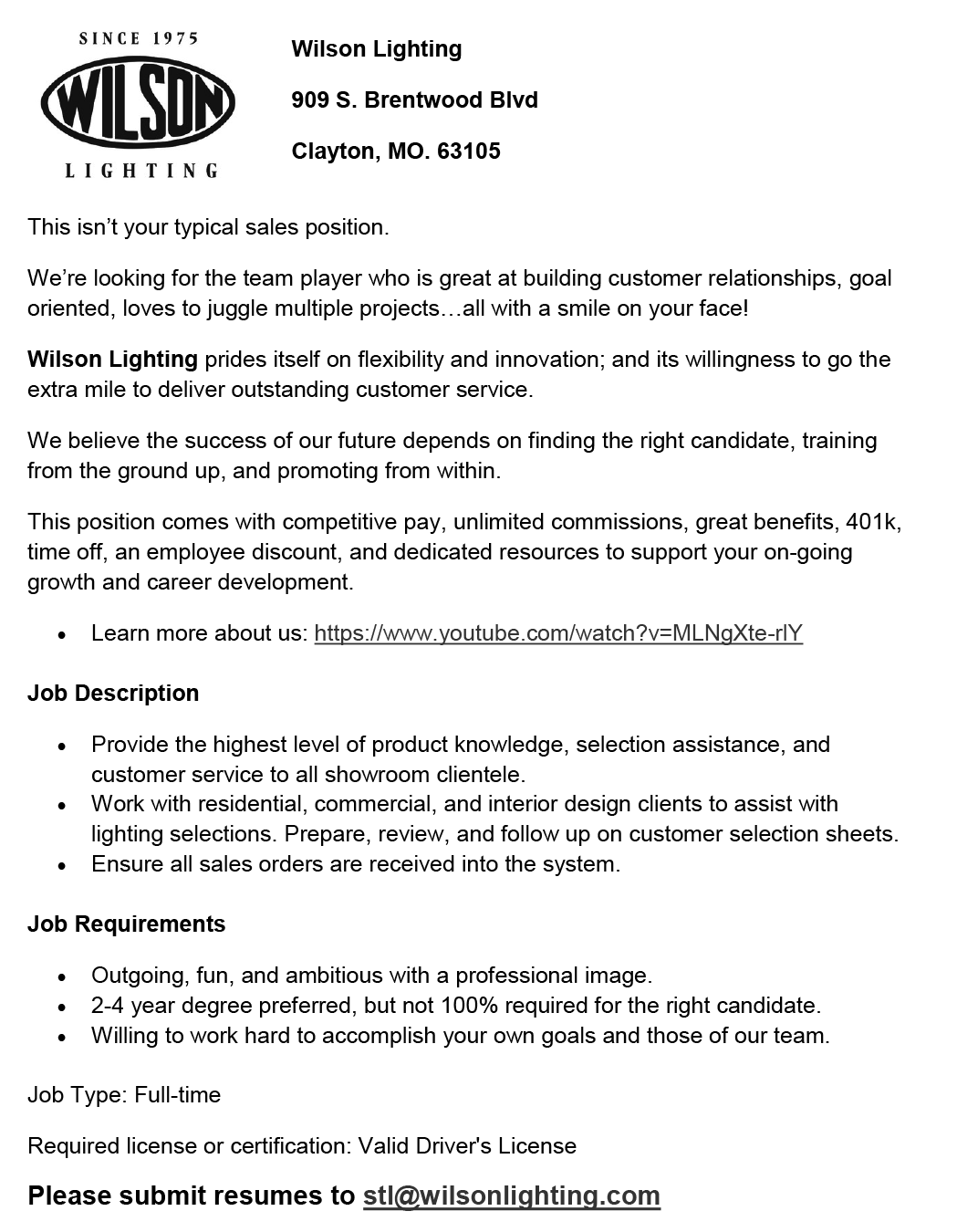 Art Consultant at ARCH Design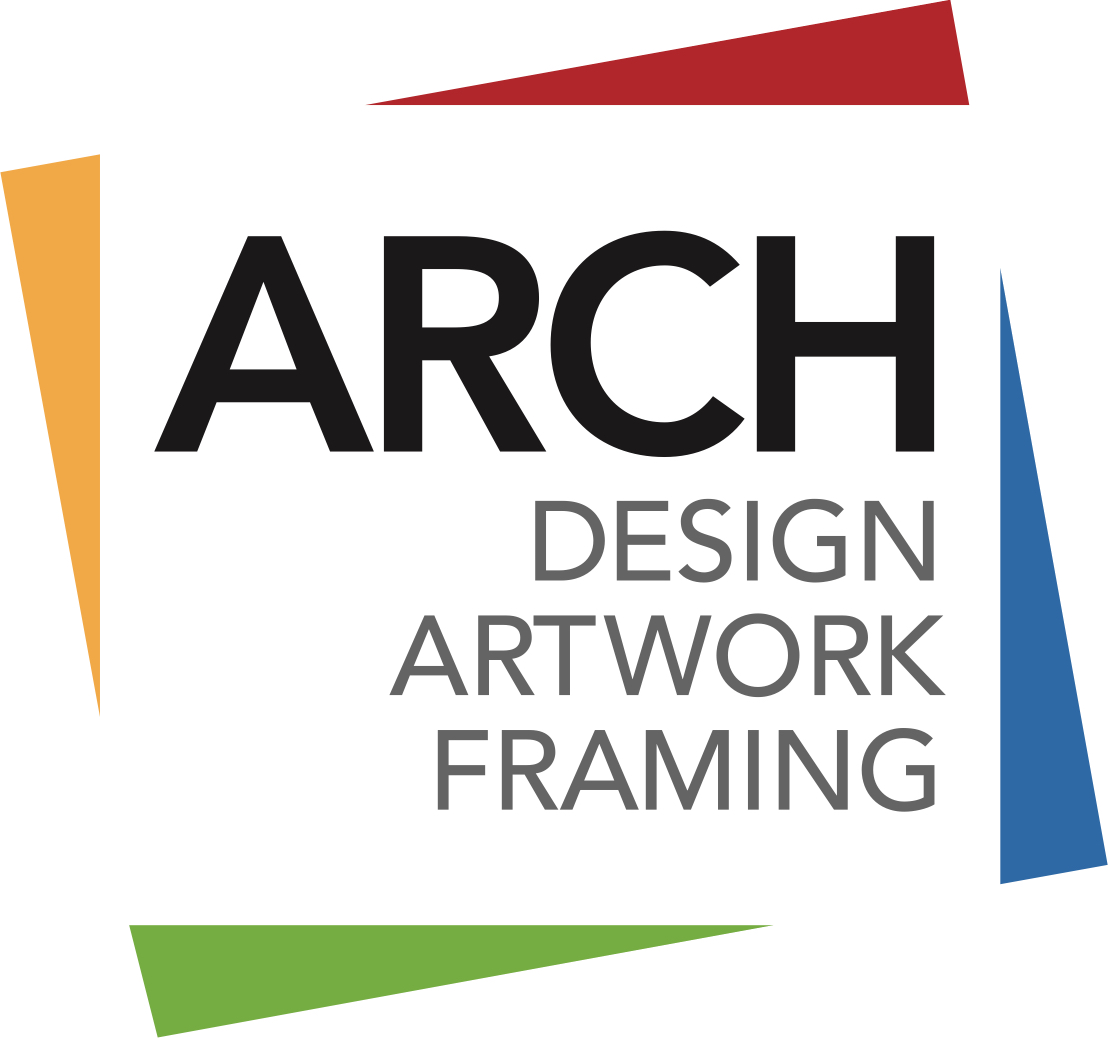 Job Title: Art Consultant
Department: Design
Reports to: Design Director
Location: St. Louis, MO – Some travel is required
Hours 8:00am-5:00pm, Monday – Friday
Company Information:
ARCH Design is a rapidly growing designer and manufacturer of custom framed artwork that seeks to hire an Art Consultant to join our Design Team.
Position Description:
Do you strike that rare balance between creative and analytical thinking? Our multi-talented Design Team members have demonstrated experience in project management and varied creative backgrounds, including art consultation, graphic design, and interior design. We're rethinking how art can enhance healthcare, senior living, hospitality and commercial office environments. We are excited to learn how you can contribute!
As an Art Consultant, you will work closely with corporate clients to ensure that the art achieves their goals, and enhances the client experience all while staying in budget. When creating custom art packages, you focus on how the work will look in the built environment and are also able to help clients visualize the end result. It is essential that you can effectively communicate art and design concepts to clients, whether you're giving them a formal presentation or chatting on a site walk.
This position also requires effective communication with Design Team members and other internal departments, including Sales, Procurement, Production, Delivery and Installation, as well as artists, galleries and other outside vendors and sub-contractors. Attention to detail and outstanding time management skills are a must. You can juggle multiple projects simultaneously, stay on top of correspondence, keep meticulous records, develop and oversee budgets, review estimates and close large projects. And you never miss a deadline.
There's room for you to develop as an expert in art consultation in this fast-paced entrepreneurial environment. So, if you're a team player who has lots of initiative, we want to hear from you.
Requirements:
BA, BFA or BS in graphic design, interior design, art history, or experience in art consultation or art gallery field.
3-5 years of work experience in a relevant creative field

Experience with interpreting client's needs and communicating art or design solutions with thorough understanding of design principles, art history and built environment.

Experience in project management, including developing budgets, timelines, estimates and proposals for clients

Ability to interpret floor plans and elevations

Receptive to and able to interpret client and team feedback
Strong communication skills and desire to work in a collaborative, team environment

Excellent organizational skills, meticulous attention to detail

Deadline focused

High level of ownership, accountability and initiative

Proficiency in Microsoft Office Suite and Mac OS X
Ideal Qualifications:
5+ years of work experience in art consultation, interior design, graphic design, art history or art gallery field.

Familiarity with custom framing, scaling artwork according to environment, digital image management and art installation

Ability to negotiate with artists, vendors and clients

Experience in working with fine artists to develop commissioned artwork.

Ability to communicate clearly across departments and with different clients
Experience in sales or account management

Outstanding problem-solving ability and high tolerance for ambiguity

Demonstrated experience closing projects within healthcare or senior living industry

Entrepreneurial mindset

Proficiency in Adobe Creative Suite, In Design, PlanGrid, AutoCAD or Revit
Familiarity with Salesforce or other project management software

Evidence Based Design Accreditation and Certification (EDAC)