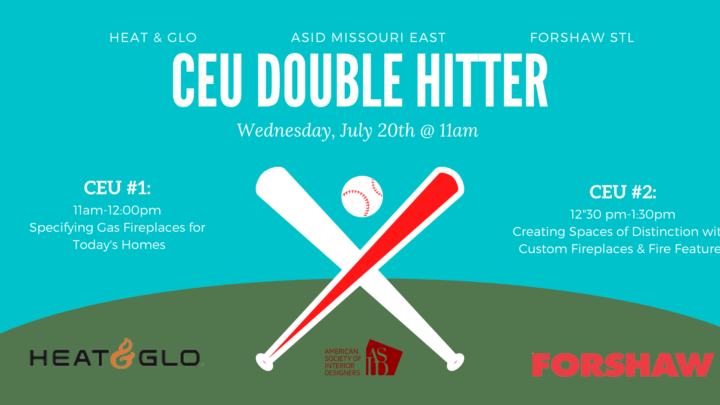 A CEU Double Hitter Event with Heat & Glo!
Description
ASID is partnering with Heat & Glo for two CEU's back-to-back with lunch!
CEU1: 11:00 AM - 12:00 PM
CEU Description: Specifying Gas Fireplaces for Today's Homes - A fireplace 101 course focusing on factory-built gas fireplaces, including terminology, fireplace types, specialty fireplace options, design considerations, venting parameters, selection criteria, and key specification issues for residential projects. Learn three essential steps to "specify the right fireplace for the right home" and understand fireplace category product tiering. This course also discusses current trends of indoor and outdoor fireplaces.
AIA Course No: HHT2019 (HSW) IDCEC Course No: CEU-102286-R1
Sponsored by Heat & Glo
Lunch 12:00 PM - 12:30 PM - Sponsored by Kim Renger with Heat & Glo
CEU2 - 1pm - 2pm
CEU Description: Creating Spaces of Distinction With Custom Fireplaces & Fire Features This course delves further into the gas fireplace category and informs designers on how and when to use custom gas fireplaces and fire features in residential and commercial programs. Learners will discover the unique set of aesthetic, performance, and technological advancements available in tailor-made fireplaces including those that lend themselves to health, safety, wellness and overall client satisfaction.
AIA Course No: HHT2022 (HSW) IDCEC Course No: CEU-116100 (HSW)
Sponsored by Stellar by Heat & Glo