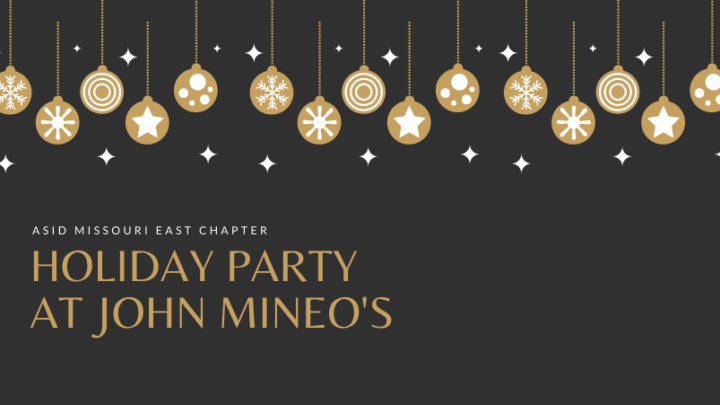 Missouri East Holiday Party
Description
You are invited on Thursday, December 2nd at 6:00PM to the Missouri East Chapter Holiday Party!
John Mineo's Italian Restaurant: 13490 Clayton Road, St. Louis, MO, 63131
We will be spaced between the main dining room, the bar, balcony, patio, and a private room just for your sweet tooth!
Serving the St. Louis area since 1972, John Mineo's creates incredible traditional Sicilian dishes, and we will have an amazing buffet style dinner full of some John Minoe family recipes.
On the Menu: Mineo Salad, Toasted Ravioli, Cheese Ravioli, Fettuccini 4 Cheese, Italian Meatballs, Italian Red Pasta (Penne), and Eggplant Rolls stuffed with capellini tomato Basic sauce.
Dessert options are mini cannoli's, Crumbl Cookes, Clementine Ice Cream, and a Hot Chocolate Bar!
Those that are of age can enjoy wine, beer, and our signature martini, Mistletoe Kiss!
All are welcome and we look forward to celebrating together!
If you did not attend the 2021 Pinnacle Awards event to receive your Membership Milestone certificate, they will be available for pick-up at the Holiday Party.